Month #1 – Feb – Choosing a domain. Website set up + First posts
Month one is always a lot of fun. The excitement around choosing a domain, imagining your first blog and powering up your first website. The reality of the work hasn't set in and you already have dreams of sipping margaritas on a beach somewhere imagining life in the cash-rich slow lane. Hold on to that enthusiasm. You'll need it a lot in the first 7 months.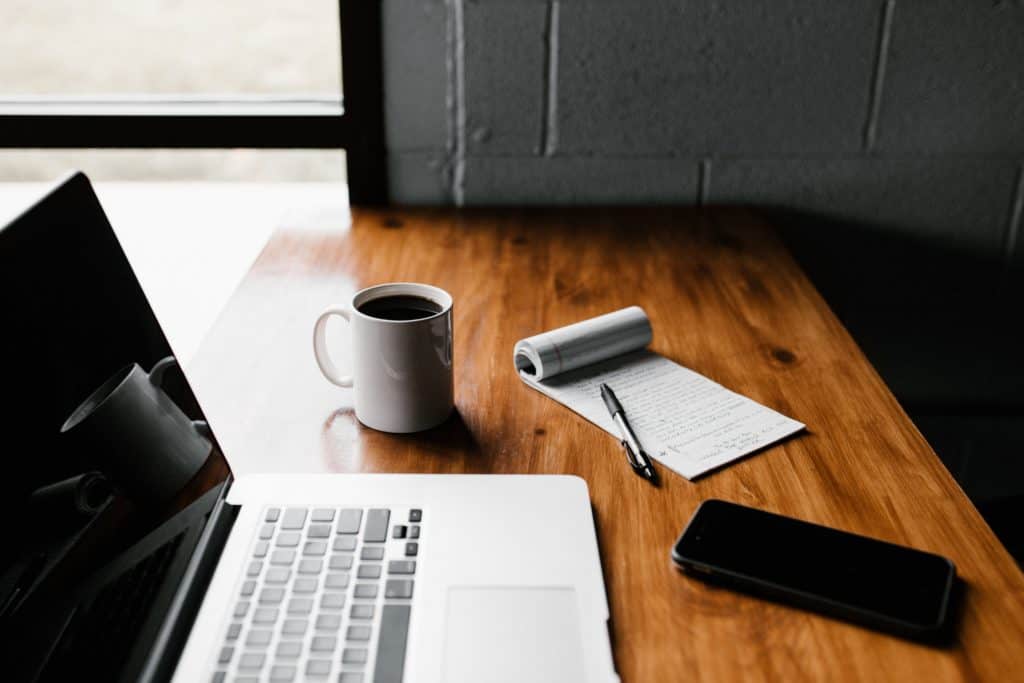 I'm told most bloggers quit around 6 months in. Know now, this isn't easy but if you make smart decisions it can really pay off.
Month 1 set up. Decisions to make.
At this stage, it can be a little overwhelming to know where to start. You hit a few challenges like:
What website platform do you choose? Drupal, Squarespace, Wix, WordPress or what?
What domain name do you choose? How important is the domain name anyway? Will it affect SEO?
What niche do you go for? Does it have to be a niche? Can you write about anything and just wing it?
What about just writing on Medium…maybe you can make more money there…
Do you want to target your site on affiliate marketing, advertising revenue or a course/subscription service?
How do you monetise it? What is adwords? What affililate program do you sign up to? cj.com? amazon affiliates?
What the rules you need to follow to ensure your blog is meeting the requirements of the affiliate and ad networks
Where will you host your site?
All these questions even before you write your first blog post. So if you think you're going to start making money in the first month, don't bank on it.
As soon as you have your set up decisions made you launch straight into the next ones
What plugins and modules for your website will make things easier?
Will google penalise you for using certain techniques and plugins?
Do you need an image optimisation plugin?
Will you use category slugs in your URLs?
What SEO plugin or module will you use?
Have you set up google analytics and configured it properly?
What about Google search console? What does that do?
Is your site fast enough?
What are rich snippets and how can you get featured on google with them?
Should you do paid ads to your site? Facebook ads? Google ads? Instagram Ads?
That covers a lot of the key things you need to consider but there are more, and most of them you will learn month after month after month as you blog and read other peoples blogs.
To make money writing content you have to really have a few basic things in place:
A good technical foundation – the right blog platform, good optimisation (SEO, Images, Speed) and structure to your site
A good structure to your writing (helps with rich snippets)
Long, unique posts (2000-4000 words seem good when your starting out)
Regular posts
A good keyword research tool. I use keysearch as it's great to start with and affordable. There is also ahrefs and SEMRush if you have more money – they are expensive and might be more that you need to start.
What website platform do I choose?
I've used Drupal as my go to website platform for about 15 years but this time I went with WordPress. Why? It's easier to set up, easier to make attractive and has easier to install plugins. Essentially it's just easier.
I went with the Astra theme as it gives me incredible flexibility without needing to do any coding. The theme is very fast, which is very important to google and there are some great plugins you can get to superpower it.
Ideally, you'll invest in Astra Pro but start with a free starter theme to get going.
Where do I get it hosted?
Historically I've hosted with Bluehost (shared hosting), WireNine (great for VPS Hosting and excellent customer service) but this time I went with Hostinger.
I've found them to be responsive and as a employee-owned company, they are very motivated to help when you need it. I just wish they would give free SSL certs.
What domain do I choose?
I have a backlog of domains. A lot of you do also I expect. You think of a business and then you register the domain and then you sit on it, possibly for years. I had a domain I had registered about 10 years ago which I have used.
Domain age is something google does look at. So if you have an older domain you can use, do so. If you have a brand new domain it's fine, it just might take a little bit longer to be recognised and get some regular robot traffic – in my experience anyway.
Where to research and register a domain name?
I tend to use GoDaddy to register my domains as it's easy to use and there is a good support team behind it. That means if you need help at any time there is usually someone around who can help.
What did I get in as the basics to start?
Standard set up with any site should always include this list, and if not at set up then as soon as possible.
Image optimiser – I chose, and recommend ShortPixel after a few trials of different plugins.
Redirect plugin – this one is great and is done by John who works at Automattic (WordPress commercial entity).
Also, make sure you set up
WordPress HTTPS – ensure you've set up an SSL certificate with your hosting company. With Hostinger I've found it easy to set up and live chat talked me through some bits which ended up being my fault. You can do this at yourdomain.com/wp-admin/options-general.php and put in https://
WordPress URL's – you can choose to have URLs structured like domain.com/category/postname etc but I generally just do domain.com/blogpost – there are a lof of different feelings around this but if you're in a specific niche then the need for categories is diminished IMO.
How many posts did I write in the first month? How long (word count)?
I wrote 2 blog posts this month. I had done a huge amount of research when I was looking at buying a gift for my wife and had also done a lot of research around a home tech thing. I figured, "hey, I used to have a blog so why not start it up again and share this stuff, someone might find it useful".
Blog Post 1: Word count was 690 words. Needless to say it hasn't received a ton of traffic but it was a unique topic so it get's a ping every now and again.
Blog Post 2: Word count when I started this month was at about 2000 words but ended up being about 6095 a couple of months later after I tweaked it and tweaked it. I added more products as I went and it helped with ranking.
Monetisation – Did I choose affiliate marketing or google adsense?
I chose affiliate marketing this month but plan to add google ads next month in some form or other. Probably from Adsense. I've exclusively linked to amazon affiliates for now but it's probably a good idea to diversify and join shareasale (part of awin) and cj.com as an example.
Turns out I still have a CJ account, Awim account and many others from my coupons and deals site from 10 years ago so I"m going to try to kick those back into action.
So, did I make any money in month one?
Income report – Month #1
I made some money! Woot! Way to go Month 1.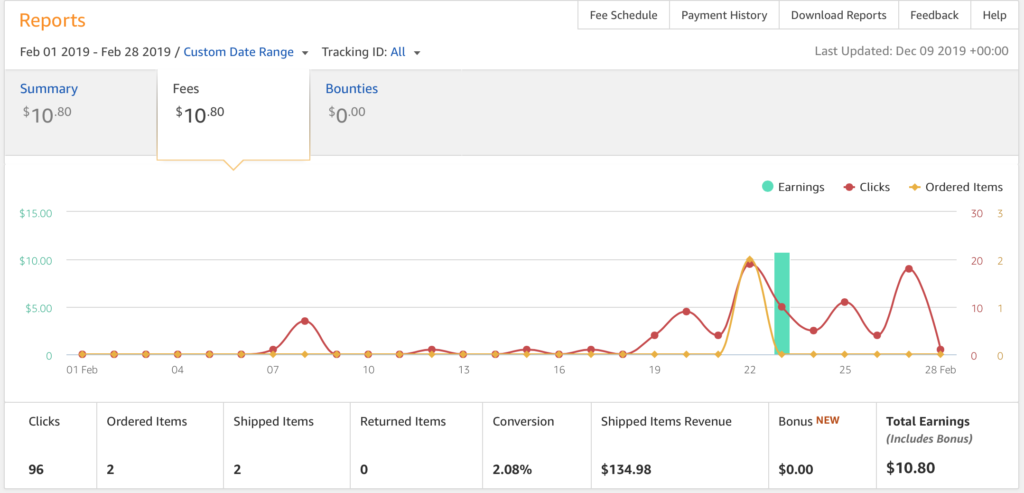 Traffic Report – Month #1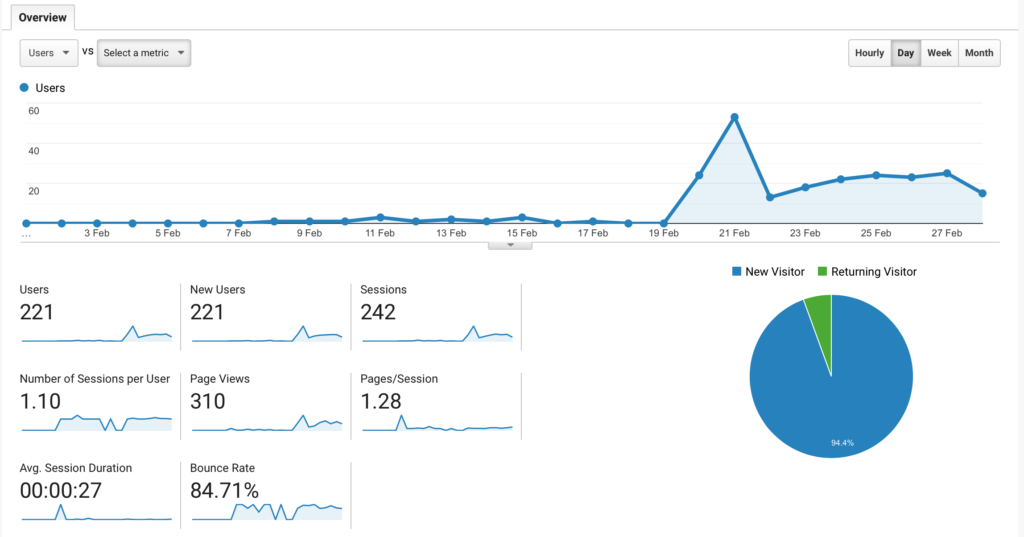 That's it for Month 1. Any questions, fire away in the comments below.