Switching from MailChimp to Mailerlite
Recently I migrated a work account from MailChimp to Mailerlite. I did a fair amount of research into alternatives before choosing so let me help you make the decision too. I'll cover the MailChimp vs mailerlite topic but there is a lot more you should know beyond just the comparison.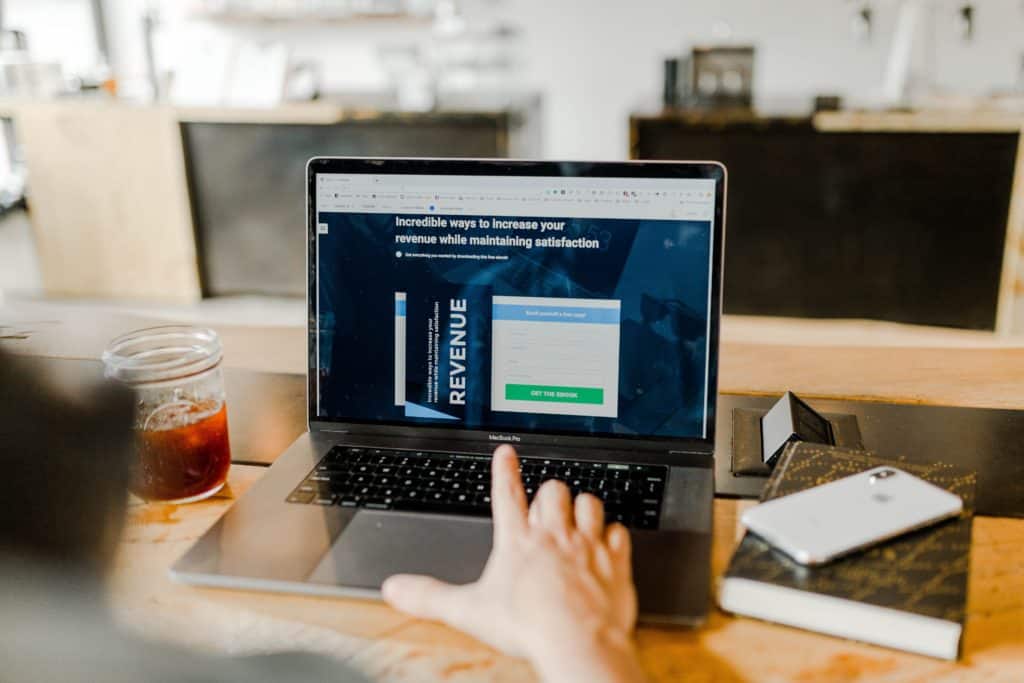 Can I just say, before I go into this, that email is still one of the highest revenue-generating channels for marketeers. You can get all excited about your social media this and funnels that, but email is still a solid performer with one of the highest ROIs for marketing professionals.
Reasons for changing from MailChimp:
Shopify integration no longer supported.
I know that this will hurt MailChimp significantly over time. As Shopify has become such a powerhouse of a platform for startups, Small business, drop shippers and entrepreneurs. I understand its possible that MailChimp stood on the right side of data management in this conversation but I don't know for sure, and it's moot – the point is the need for a tidy and affordable Shopify and email marketing software tool is critical for Shopify customers.
Change in pricing structure:
This floored me. I couldn't understand how MailChimp, the long term leader in affordable email marketing software, would suddenly make their pricing structures so complicated and alter the free 2000 subscriber limit that was so easy to understand.
For so long they added great add-ons and automation options. You could run your facebook ads and Instagram, you could connect to Shopify and other eCommerce platforms for shopping cart abandonment emails, welcome emails and more. And then, mic drop, prices not only went up but it wasn't very clear to see how to price your required solution.
Complications
I think they started to overdo it on the email marketing + social marketing platform + marketing CRM stuff. Not a great example of a line extension from a company with such a long term legacy for supporting the little guy.
To explain better let me illustrate why a time-poor smart marketer glazes over the pricing sheet and features of MailChimp. It's not just confusing for newbies to email marketing – it's just too long-winded. They've tried to include so many features they've left their core competency – making email marketing simple.
Anyway, I said I'd explain what I mean.
Let's start with the pricing. It starts with the free package. The featured first line says it includes '7 marketing channels'. Immediately I imagine a brand new customer with little marketing experience is thinking 'WTF does that mean'. Then there is '1 click automation', also a WTF moment for beginners. Predicted Demographics? Marketing CRM?
Do I even need a marketing CRM? I hear them asking themselves. I was just looking for easy to use email marketing software to run my start-up/new business/affiliate marketing website blog thing?
Then we get to the next main section – the Marketing CRM…still didn't think I needed a marketing CRM so what am I doing here? (Says the little voice in my head). Audiences? WTF are audiences says the newbie…Customer lifetime value? Heard about that at a marketing meet-up once but don't know how to use it….
That's enough! I'm already glazing over (I'm not really, but the former target audience of MailChimp probably is with all the complexity).
I've been in email marketing for over 15 years and for a good chunk of that time I've used MailChimp in more than 8 business situations. So ultimately I'm sad to move on.
Effectively I feel like MailChimp has tried to become a serious competitor with all the extras people expect from a high-end email platform. Sadly, I just feel whatever seemed to make sense in the boardroom planning meetings got a little lost on their end-users. It's almost a classic scenario where they've got an external expert on change, usability and innovation in, and that person has missed the point – the heartbeat of MailChimp.
If I want something more high end, or at least feature-rich, I am going to look at listrak or someone like Klaviyo (despite their lacking UX design).
My email marketing software criteria were:
I wanted to keep cost under $30 USD a month for a list smaller than 3000
I wanted an automation engine that had a really nice workflow tool to work with.
I wanted the automation engine to handle complicated automation flows and funnels and conditional branches. Something visual that I could look at like a flowchart.
Easy to use WYSIWYG editor for mail building
Simple, clean and attractive design
Not overly bloated – I need basic stats and a solid email builder. I don't have need of advanced metrics and reporting that is for uber-geeks only.
Template manager
Easy to manage
Integrate with Shopify and/or WordPress
Alternatives to MailChimp?
Now that I have soundly roasted the changes to MailChimp of late it seems like a list of MailChimp alternatives should be presented.
These are the alternate platforms to mailchimp that I compared.
Campaign Monitor – solid Australian business that has been around for a loooong time. In fact, they've probably been MailChimps long term competitor. All the same tools with one main cool feature being agency accounts – as an agency you can have clients set up under your account. You can also earn revenue off their spends. For a single smaller business, it's a good choice but didn't have an automated workflow engine that really worked for me.
Klaviyo – great email marketing software on steroids. A fantastic library of built-in automations and email templates. They also now offer a free SCA (shopping cart abandonment) email feature for Shopify, which Shopify seem to be endorsing as it's recommended in Shopify dashboard panels when you log in. My issue with Klaviyo was the high first tier price and it's UI just didn't feel nice to work with.
Omnisend – very impressive platform but slightly overpriced for what I need and slightly over featured. I would say to most people who just have time for the core features of email and email marketing automation – this one might overwhelm you. If it doesn't then it's highly recommended. It reaches far beyond just email and includes some really great automation features, social media integrations, SMS/Text messaging and even WhatsApp and more. On a scale of 1 to Awesome, Ominsend is pretty awesome BUT still way more than a small business with no marketing staff needs.
Constant Contact – just didn't vibe with me. It might be from past experiences but it still feels old-school. It's not bad, just not quite as innovative as others.
SendinBlue – I've used them once before it was a great stater platform. If you are looking for something to replace MailChimp; something that has a good free starting tier then look at SendinBlue for sure. It has unlimited contacts and you can send up to 300 emails a month (that's 300 total emails, not 300 campaigns). The first tier is really affordable but I didn't feel the power features I wanted were there. Great first choice for Shopify users wanting a free integration.
GetResponse – trying to be a lot of things. I needed one thing specifically.
ActiveCampaign – a powerful platform, but also way more than most people will know how to use without full time marketing support. If you have full time or even part time marketing support dedicated then this and omnisend are great picks.
AWeber – too old school for me. yes it works. Yes, it has a huge customer base. Yes, it's a fine tool, but I used it years ago and can't go back.
Drip – also a nice new contender in the email space with a free first tier. Problem for me was their second tier price jumps to which is just too high. I wanted to stay around $29 for my first payment starting point.
mailerlite is the one I went for in the end. It's affordable, has great support and has the highest deliverability rate of 2018 of all email marketing software – if you are going to do email marketing it seems to make sense you give it every chance of getting delivered. More on why below. The final reason I went for it is that the automation engine and workflow tool with conditional sending was just so nice to work with. I managed to set up about 7 email automation flows/funnels – welcome series, cart abandon emails and post-purchase emails in about 2 days. So fast and so nice to work with. Watching a couple of their tutorial videos will accelerate your onboarding and set up.
Still with me?
Mailerlite vs MailChimp
| | | |
| --- | --- | --- |
| Feature | MailChimp | MailerLite |
| Easy of Use | 4/5 | 4.5/5 |
| WYSIWYG Editor | Better | Works but at times it helps that I know HTML |
| Drag & Drop | 4/5 | 5/5 |
| Templates | Confusing | So quick and easy to build |
| Automation Engine | Good | Better |
| Subscriber Management | Good | Still Better |
| Segmentation | Good | Even better. So easy to do on the fly or before you send. Amazing in my opinion. |
| Automation Workflow Editor | OK | Awesome. Conditional workflow is fabulous. |
| Deliverability | 4/5 | 5/5 (Crucial!) |
| Support | 3/5 | 4.5/5 (great live chat support feature) |
Well, that was easy (actually it was a PITA but that was my fault). If you're not me it's easy and not challenging at all.
My errors occurred because I imported my MailChimp list which conflicted with my Shopify list and tried to get tricky with my groups and segments. Don't be me, be smarter. I would love it if I could figure out a connect with our affiliate marketing software too but that's for another post and a Zapier question.
Choose your primary API import option, or manual import options and go with that.
Importing subscribers from MailChimp:
There is a specific 'Migrate your lists from MailChimp' option in the 'Add Subscribers' list. You can add subscribers from csv/excel (among others) but there is another option to 'Import from MailChimp'. You click that button and then login to your MailChimp account through an OAuth style window and then select the list you want to import. Click submit and in a matter of seconds, minutes your list is imported.
Importing from Shopify:
If you have a Shopify account it's similar to the MailChimp import but it's a little bit cooler. When you import your subscribers from Shopify it can automatically segment your subscriber list in to helpful groups like 'High Spenders', 'Engaged Shoppers'. That kind of thing. You could do this yourself through segmentation but hey, easier if it's done for you, right?
Passing the clean email list tests
The reason I chose mailerlite, as mentioned above, is that they have the highest delivery rate of any email service. There is a reason for that – you have to meet very strict thresholds of bounces, even non-spam bounce backs like hard bounces. So if you have a crap list or old email list, don't bother thinking you can sneak it through.
There are two phases to this process. If you pass the first phase you don't need to worry about the second phase.
First Phase: You have a limit on your first send. If that send goes well, you can request a send increase. If the bounce rates are too high, or any of the metrics like hard bounce, spam, email doesn't exist, then you will not have your send rate increased at all. In fact you will have the Second Phase requirements implemented.
The really interesting thing here is that my list was imported directly from MailChimp
Second Phase: The second phase only really occurs if you fail the first phase. This second phase requires you to have your list cleaned externally and then you show them a report from that service to prove you have cleaned up your list.
MailerList are actually launching a service to do this as well, but there are a few third-party websites that will do it for you. Your email subscribers don't know your testing their emails addresses, it's a 'silent' process that returns a report saying which subscribers are legit and which are possibly not.
You then have to clean out the email addresses that are not good enough, show the report and THEN the team at mailerlite will upgrade your sending limit and set you free.
Conclusion
Essentially, mailerlite has allowed me to build automations, templates and start sending campaigns for only $30 a month. I've done it at an incredible pace and am delighted at the results I'm getting.
There are so many email marketing platforms out there, especially popping up in recent years. If you want something powerful, yet simple and easy to use then mailerlite is my top pick, and I've years of experience with all these tools.
If you need something that has multichannel features then omnisend or active campaign might be a good choices.
See more about mailerlite.
Always open for suggestions and questions below in the comment. Happy to help, debate or alter as needed.
mailerlite email marketing software